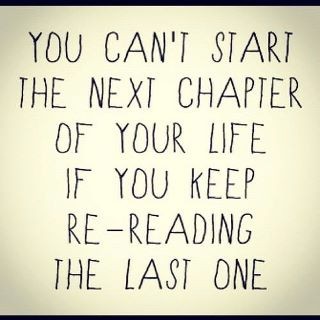 It is so easy to allow unresolved past issues, hurt, pain and regrets to impact heavily on the present moment. Wishing we had done things differently, resenting relationships, people and events that have occurred in our lives can lead to wallowing in resentment and pain and keep us stuck in the past.
If only there was a way to turn back the clock and do things differently.
If we knew then what we know now, everything would work out perfectly.
We could have avoided the trauma, spared ourselves the tears and walked away pain-free to carry on and live a perfectly happy life.
Or so we tell ourselves.
Learning to live fully present can be one of the most difficult but fulfilling things to master. However, until we do this, all kinds of past issues will keep coming up and cloud our minds.
One of the main reasons we struggle to live in the present moment is that we carry huge amounts of baggage around from past experiences. Once we have been hurt, or something significant has happened, the emotion etches in our minds as a warning to prevent it from happening again in future experiences.
We can find ourselves going over, and over again, certain situations to find some way to make sense of everything, why it happened to us, what did we do to deserve it etc.
All we are really doing though, is overwhelming our minds with constant negativity and so it will be very difficult, if not impossible, to see things with clarity and put them in perspective.
One of the ways we can combat this is to focus on exactly what is going on in our lives right now,this moment.
Every day we remain trapped in the past, countless amazing opportunities pass us by. It's important to clear everything that we no longer need, whether that is:
People
Emotions
Thoughts
Jobs
Situations
Relationships
Events
This will not only clear space in your life it will help to free you up emotionally and energetically allowing you to create change and manifest the things in life you desire.
We all go through hurt, anger, pain and destruction and it is there for a reason. It there to help us learn and grow. Each person that you meet, each situation in your life and each event is there to teach us something.
It is by looking at each of these things in turn, acknowledging them and the lesson they have brought us, forgiving them and letting them go that we can move forwards from our pasts. The past is the past for a reason. It is people, events or situations that no longer serve us, it is time to let them go so that we can make room in our lives for new people, opportunities, possibilities and events.
Trust me I have been through my own share of hurt, pain, disastrous relationships and more. I have use all the tools I use in my coaching session to get me where I am today. You can read My Story here.
Are you ready to leave the past behind you and create change?